Tongdun Technology Has Launched Another Strategic Platform: The Intelligent Voice Service Platform Hertz
On November 7, the 5th World Internet Conference kicked off in Wuzhen, Zhejiang. This event brought together about 1,500 guests from 76 countries and regions. The three-day conference focused on an in-depth discussion of the theme "Creating a digital world with mutual trust and shared governance: Working together to forge a common cyberspace destiny". During the event, there was particular interest in artificial intelligence, 5G, big data, cybersecurity, and other such topics.
As a leading Chinese intelligent risk control and analytical decision making enterprise, Tongdun Technology was invited to participate in the 5th World Internet Conference. At 2:00 pm on November 8, Zhu Wei, co-founder and vice president of Tongdun, officially announced the launch of Tongdun's Hertz intelligent voice service platform.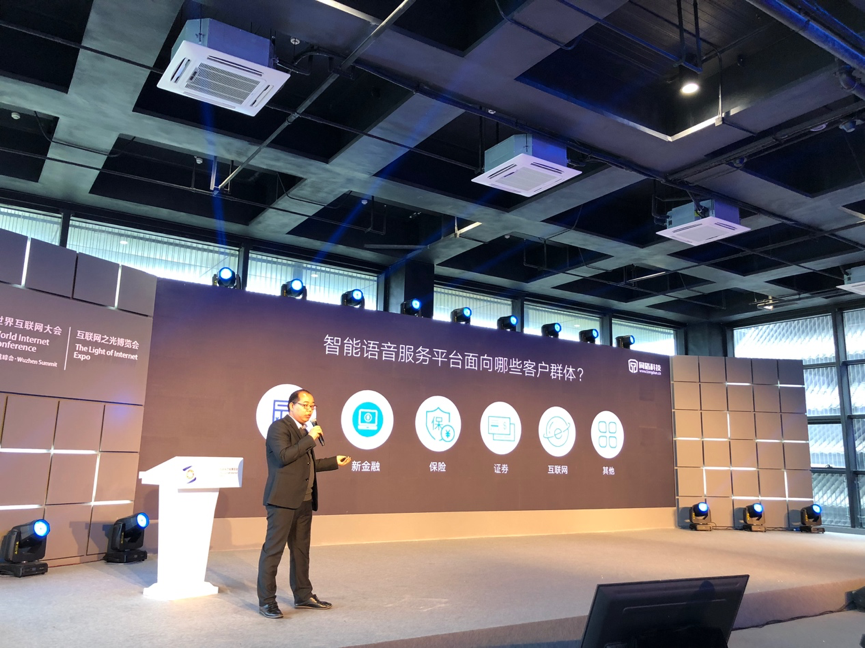 In recent years, AI has become a new function to promote supply-side structural reforms and a new opportunity to revitalize the real economy. Many fields, including financial technology, have begun to research, develop, and apply artificial intelligence. In the past year, the state has proposed requirements for the development of automation and intelligence in finance.
Following on the heels of the AaaS platform released at the end of last year, Tongdun's Hertz voice service platform represents the deployment of another strategically-important platform.
The Hertz platform is built on natural language processing, speech recognition, semantic understanding, speech synthesis, and voiceprint recognition technology. It is designed to provide intelligent voice services to customers in the banking, Internet finance, insurance, securities, and Internet fields. The platform aims to increase customers' comprehensive capabilities in areas such as intelligence, informatization, and digitalization.

The Hertz platform constructs and perfects three major systems:
1. It provides basic AI capabilities: The platform facilitates constant expansion and innovation in speech recognition, voiceprint recognition, speech synthesis, natural language processing, and other underlying technologies.
2. It constructs a basic AI platform: As a unified platform for the provision of core AI capabilities, Hertz provides access and scheduling services for the company's various products and systems. The tagging platform supports data tagging, assisting in the training of AI algorithms.
3. It creates a series of AI products: Hertz creates a series of AI products for various application scenarios, including intelligent collections, intelligent investigation, intelligent credit reviews, intelligent follow-up, intelligent quality control, voiceprint recognition, and expression recognition. In intelligent investigation scenarios, the platform automatically completes the information gathering for a credit investigation. For intelligent credit reviews, it provides support for information review and an automatic approval process. For intelligent collections, it automatically completes the preliminary collections work. For intelligent customer service quality control, it automatically analyzes the customer service process to ensure compliance. For voiceprint recognition, it helps verify the identities of insurance customers.
During the conference, Zhu Wei demonstrated Tongdun's latest achievements in intelligent voice technology to the audience and media. While using intelligent voice technology to simulate a human voice and interact with the audience, everyone was amazed by the completely human tone, quality, modulation, and response speed!
In the words of Zhu Wei, "Language is an intrinsic human ability and our most direct and efficient means of communication. Natural voice communication is one of the most promising technologies of the IoT era." In the lending field, robots equipped with intelligence voice capabilities will be able to replace humans in due diligence, key business information retrieval, smart loan approvals, risk identification, service follow-up, and other tasks. Such robots will help banks and other financial institutions increase productivity and lower costs in their risk control departments. In the collections field, these robots can provide smart collections services, so companies will not have to invest in labor costs for collections calls. For insurance companies, they will provide voiceprint recognition, service follow-up, customer claims services, and more.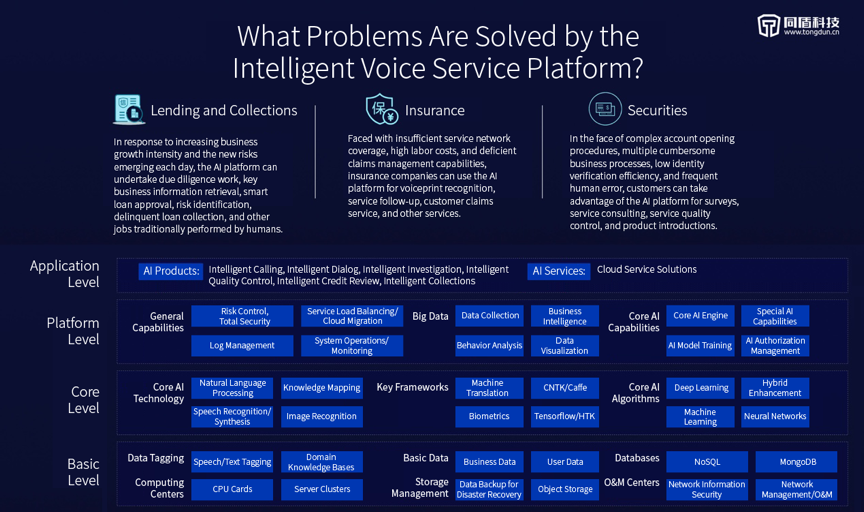 Tongdun's intelligent voice service platform has already launched Collection Manager, Collection Genie, and other smart collections products tailored to the needs of customers. These products are being promoted in banking, new finance, and other fields.Such technology replaces complexity, mechanization, and a lack of standards with efficiency and precision.
Tongdun's Hertz platform will provide an open intelligent voice ecosystem. Through listening, speaking, and semantic understanding technologies, it will provide cloud AI services in the form of complete solutions that can address the complex problems faced by customers in diverse application scenarios.
Witnessed by the guests and reporters present, Tongdun's Hertz intelligent voice service platform was officially unveiled at the Wuzhen World Internet Conference. For a long time, Tongdun has actively worked to create a process that covers basic scientific research, mid-level tool and technology development, high-level product planning and implementation, and top-level strategic planning. The official announcement at the Wuzhen conference shows that these efforts have now borne fruit.
As Zhu Wei pointed out, Hertz is only a part of Tongdun's overall AI platform architecture. In the future, the company will further explore AI applications for various business scenarios and processes and carry forward R&D and application in the AI field. Working alongside its ecosystem partners, Tongdun aims to create a more intelligent digital world.